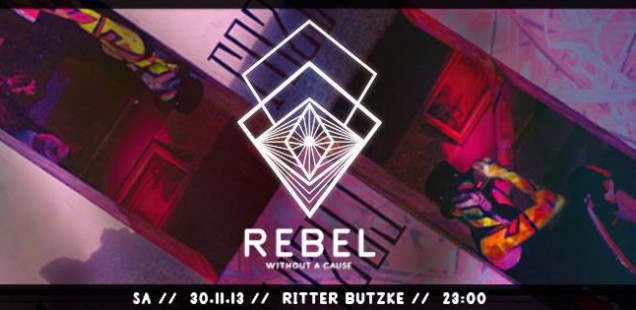 First live performance of our album " Limited Edition " !
doors open: 11:00pm
start concert Kamerata Obskura: 11:30pm
start concert Schwarz Dont Crack: 02:00am
The fourth episode of Rebel begins. Crossing paths of utopia and reality. Demanded by the desire for freedom, enflaming the universe of arts and seducing you into freshly discovered worlds of sound. We allow ourselves in unashamed repetition, to travel past the norms of the dancing playground, facing each other in a new formation. Your curiousity, courage and openness will certainly be rewarded.
We SYMBIONTS catch you with love and skillfully placed trappings in our musical realm. The trip begins with classical sounds from the free ensemble KAMERATA OBSCURA, followed by club RnB from SCHWARZ DONT CRACK and driving sets from LAWRENCE and LEE JONES. We also look forward to FOOLIK and JULI N. MORE from Sisyphos and GERMAN LACHS of the 3000° crew. Incredible, but familar, you can expect the dynamic SYMBIONT-ENSEMBLE. During which you may be painted or projected onto from our visual and fantastic friends; FORMAT CE, JEM THE MISFIT, KARGES LAND and BUNTESWEHR. Together with you we rebel – and together we form a wonderful new world.
Kamerata Obskura feat. Funkenstrøm *live
Schwarz Dont Crack *live (Kitsune)

Antientertainers *live (Schallbox Records)

Lee Jones (My My / Simple Records Berlin)

Lawrence (Dial / Mule / Hamburg)

German Lachs (3000°/ Waterkant Souvenirs)


Foolik (Sisyphos)

Juli N. More (Sisyphos)

The symbiont-music ensemble:
Dub Resort

Geschwister Schumann *live

Gustav

Samuel Fach *live

The Second Mood

Visuals by:
Karges Land
http://www.karges-land.com/
Jem The Misfit
http://www.jemthemisfit.com/
Livepainting by:
Bunteswehr
https://www.facebook.com/bunteswehr
Location design:
Buntes H@ndwerk
Symbionten
RA: http://www.residentadvisor.net/event.aspx?527778
Beatguide:
https://beatguide.me/berlin/event/ritter-butzke-rebel-without-a-cause-20131130
Facebook:
https://www.facebook.com/events/486204588143744/?fref=ts